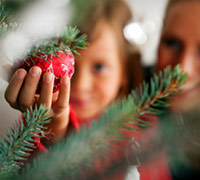 I am a huge Dave Ramsey fan! My husband and I attended a Financial Peace University class a couple of years ago and it was a life changing experience for us. We were headed for financial ruin, the class was an essential part of our becoming "financially smart" and helping us to change the way we managed our money.
Dave is doing Christmas Giveaways on his site – 24 days of Giving – Give Like No One Else!
So, head on over to www.DaveRamsey.com and enter to win some great prizes!
Tuesday, Dec 1
Today's Giveaway: 150 Financial Peace University Lifetime Memberships
Be sure to check back at Dave's Site every day until Christmas for a new fantastic giveaway each day!